Officer Lashonda Russell monitors the perimeter of a scene where a pizza delivery man was robbed by a group of teens March 24, 2017, in Syracuse.
Rookie officer's new job excites her mom, but dad voices worries about what's ahead
Lashonda Russell is a black officer who doesn't "see color," but she knows others do




photography by:
Kathleen Flynn
ALSO FIND:
> Video reflecting on what wearing the uniform means
> Timeline of Russell's steps to becoming a cop
Lashonda Russell's mom supported her when she became a police officer. It was the reason her mom pushed Lashonda to go away to school — to find her passion, whatever it was.
"I'm one of those firm believers, if you stay where you are, you're never going to grow. So I wanted her to go out in the world," said Lichele Hanson, Lashonda's mom.
While attending Morrisville State College, Lashonda completed an internship with the Syracuse Police Department. It led her to where she is today: a rookie cop with the SPD.
Lashonda's dad, Ricardo Hanson, has supported her, too. He told her how proud he was of her and how happy he was to see her go out and follow her dreams.
And he is indeed proud. But it wasn't until this April — when Lashonda's parents agreed to talk about their daughter's career choice in an interview at their home on Long Island —that she realized the reservations her father had. He said the job comes with too many risks. "(There's) too much stuff going on right now," he said, referring to the tense relations between police and the public in many communities, and he is afraid the job will change her.
Ricardo, who said he's lived a hard life of running around with the wrong people, has seen police target people of color, including him.
"One time they stopped me, and (when) I (asked why), they said, 'You fit the description.' I said, 'What's the description?' They said, 'You're the description: black man in a car.' That was it. I'm the description. I didn't do nothing wrong, but I'm the description," Ricardo said.
Ricardo shares the views of many men and women who feel police unfairly target people of color. Minorities who decide to pursue a career in law enforcement are often seen as "Uncle Toms," or as having gone to the "other side," making it difficult for police departments to recruit officers from minority backgrounds. As a black and female officer in the Syracuse Police Department, Lashonda is quite an exception. In 2016, just 7.1% of sworn personnel were black; only 14% were female.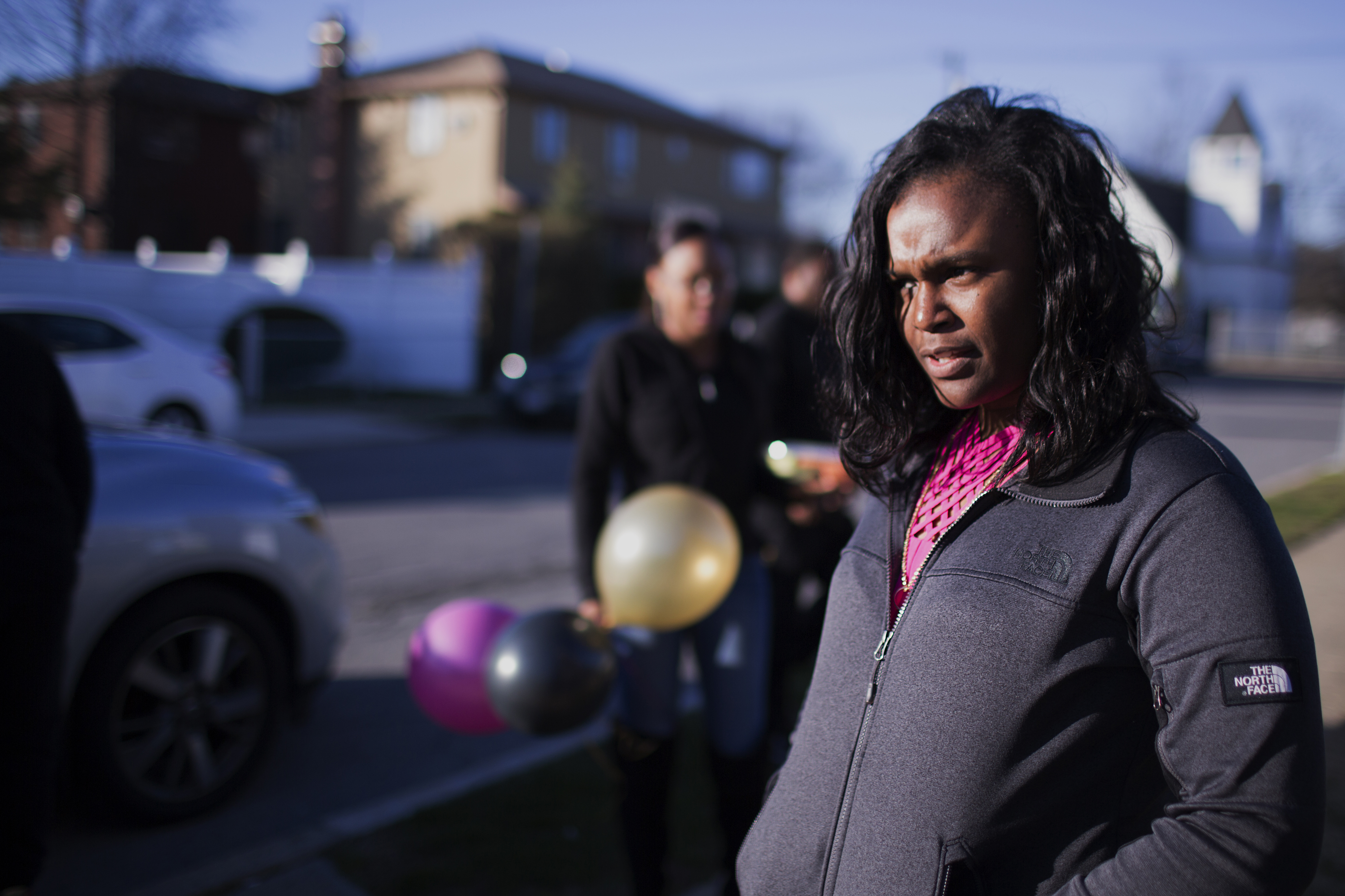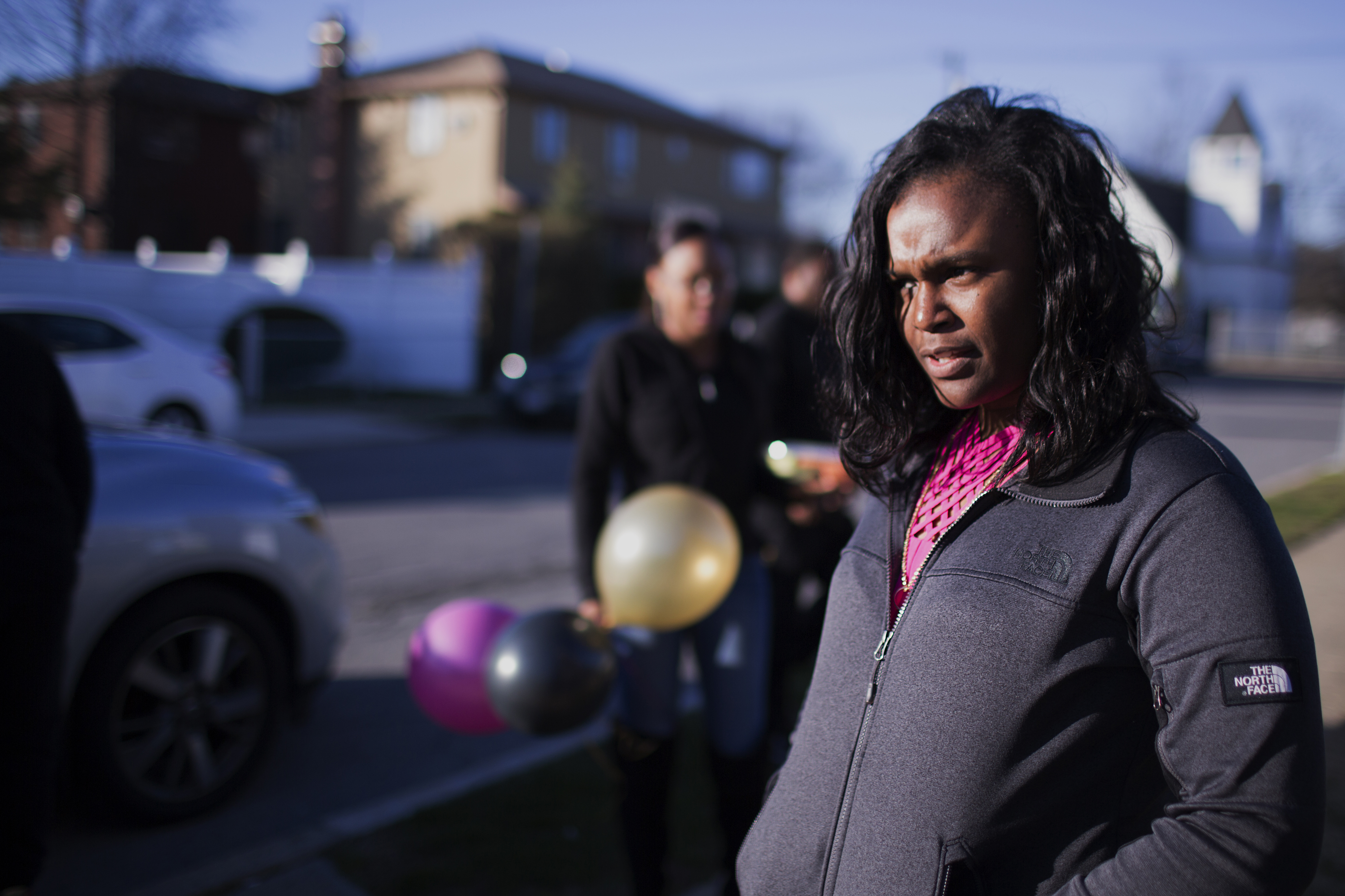 Officer Lashonda Russell, originally of Long Island, was sworn in as a Syracuse police officer in March of 2016. She was one of 25 chosen from more than 450 eligible candidates. She completed her mandatory field training in November of 2016 and then began routine patrol on her own.
Lashonda Russell's parents, Michele Hanson and Ricardo Hanson, pose for a portrait at their home in Long Island.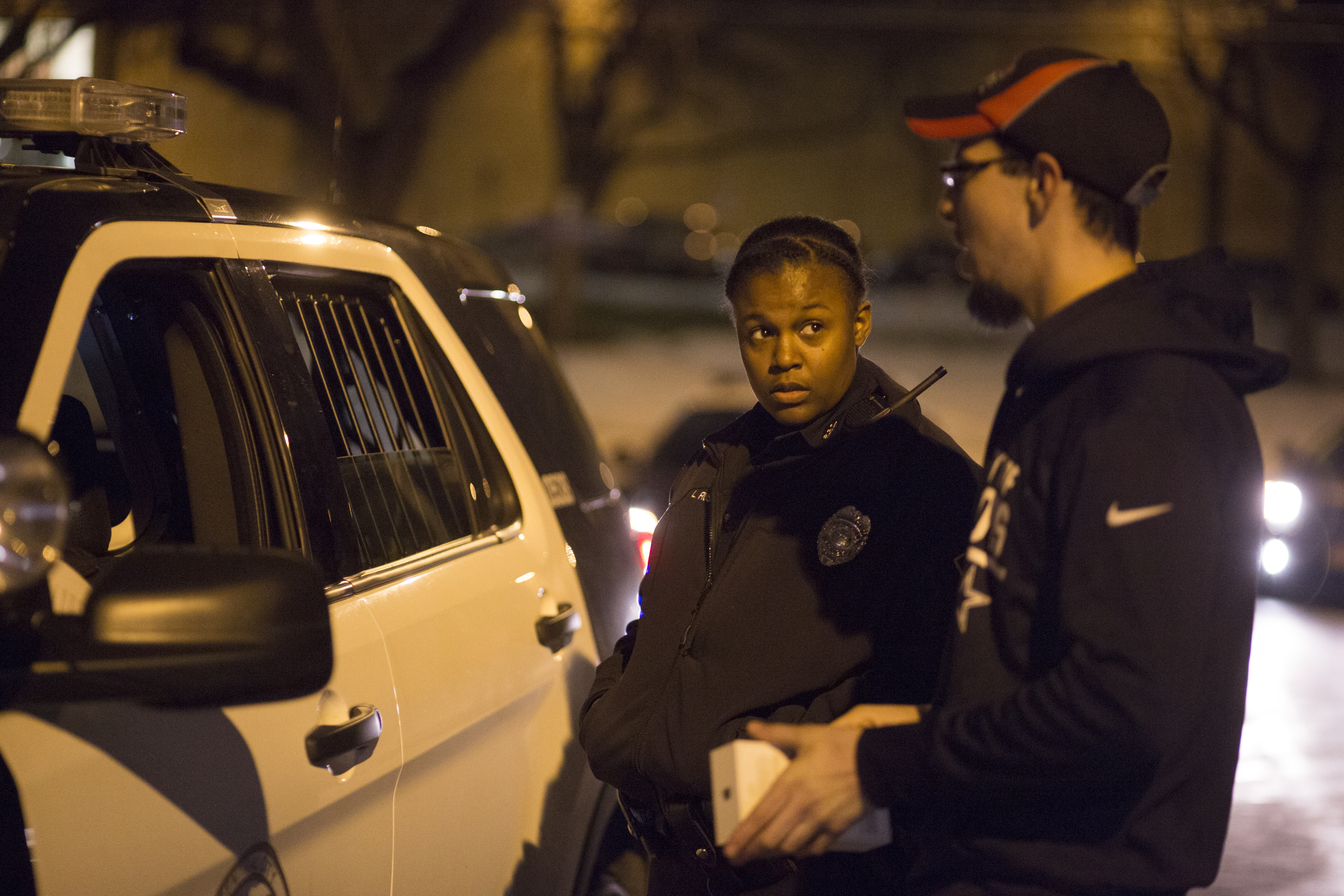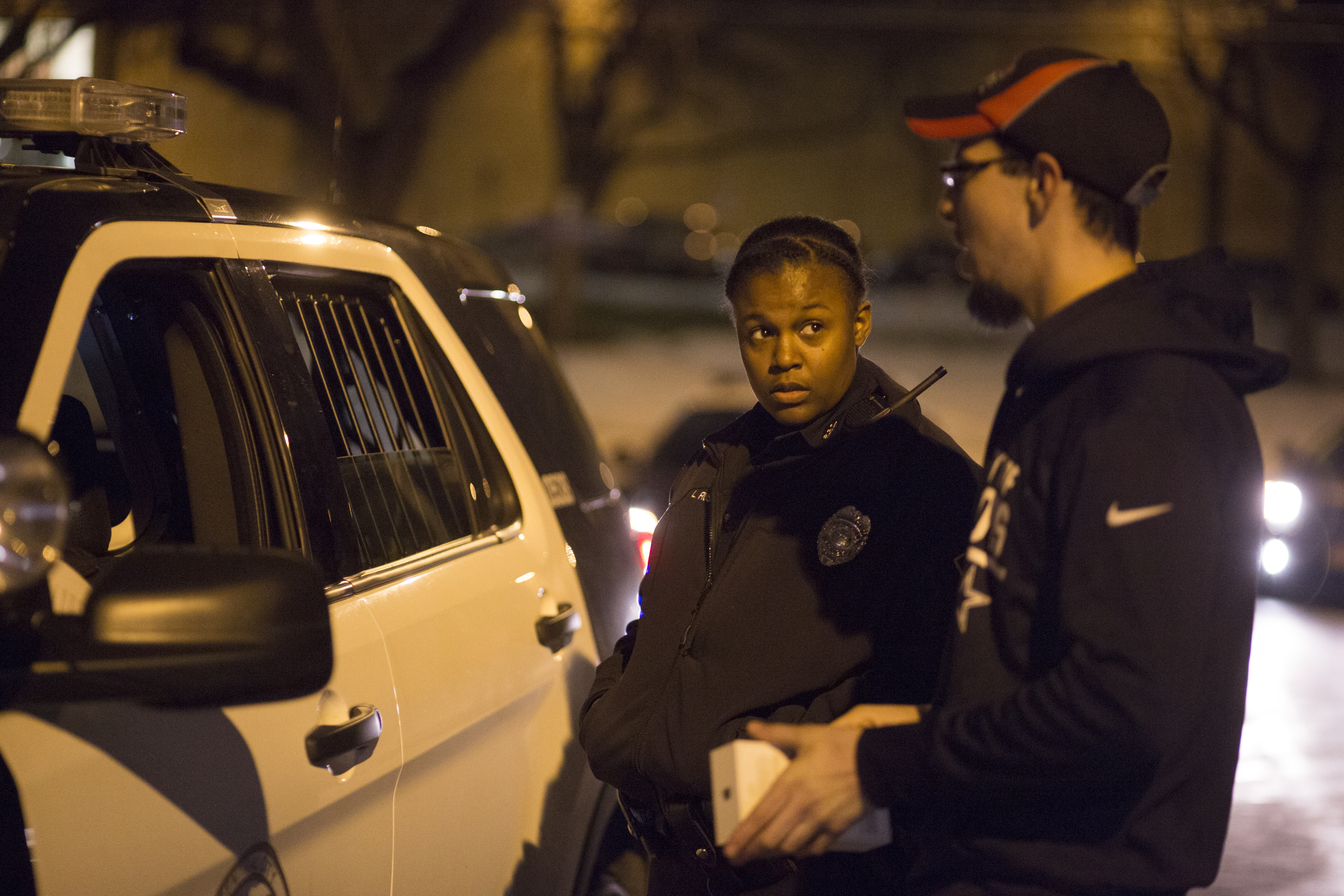 Lashonda listens as the victim of a robbery speaks about the incident at the scene March 24, 2017, in Syracuse.
"Already making connections"
Ricardo said the good police officers he's seen know the community, and he urges more to do the same. When Lashonda's younger brother Jewuel was getting into trouble, officers who knew the family would stop by to keep them in the loop and to suggest getting him some help.
By her father's standards, Lashonda's already on the right track. In her short tenure as a police officer, she has already worked at making connections in the Syracuse community — not just arrests.
One of those connections is an elderly woman, "Patricia," whom Lashonda checks up on every now and then. Lashonda met her when Patricia called the police, concerned about finding a bullet in her attic where her grandchildren play. Lashonda discovered Patricia has lived in her house for five generations and has witnessed the deterioration of the neighborhood. Now, Lashonda visits Patricia when she can to make sure she's doing OK there and is safe.
A call on the West Side this spring about a stolen vehicle turned up more evidence of Lashonda's connection-making. A man named "Sean" spotted her and eagerly approached, proudly revealing a stash of coins in his hand that he'd collected. Sean, Lashonda explained, has a mental disorder. She first met him when Sean called police because he felt threatened by another mentally disabled man in his complex whose tongue permanently sticks out.
"It doesn't matter what I'm doing. If he sees me, he's there," Lashonda said.
As she slowly drove through the West Side, her assigned quadrant that afternoon, Lashonda spit out facts about the beat, pointing to a window that had been pierced by a bullet and the area where a fellow officer had shot and killed a man during a party that spiraled out of control.
She came across a girl she had arrested during an incident at a 7-Eleven the week before. Lashonda rolled down her window, greeted her, and asked whether her charges had been dropped. The girl responded "yes." Lashonda, who thought she may have been lying, enthusiastically replied "Good" anyway and kept driving.
And on yet another call, Lashonda advised a son and father who had just gotten into a bad fight. After much coaxing, she convinced the father to take his son to the Comprehensive Psychiatric Emergency Program (CPEP), a licensed psychiatric emergency room.
She told him, "This is your son. The way that you raise him is the way that he's going to grow up, so if you want him to be successful you've got to be there to support him."
Her reward: While at the hospital on a call the next day, Lashonda saw them getting along and smiling.
Still, even the supportive Lichele acknowledged Lashonda will meet other people on the beat who might not be on board with her being on the force.
"I know she's going to run across people, especially of the same race, saying that she's a sellout," Lichele said. It's something Lashonda confirms has already happened.
"I know she's going to run across people, especially of the same race, saying that she's a sellout," Lichele said. It's something Lashonda confirms has already happened.
Lashonda said she would hear barbs while she jogged on the streets during the Police Academy training that new recruits must go through after they're hired.
She's also met it on the job. On one call Lashonda responded to with several officers, a young, black woman who was acting erratically told Lashonda that she was a "black b****" and that had she not been hiding behind her badge, she would get beat up.
Usually, Lashonda doesn't let comments like that get under her skin, but that particular incident did.
"I can honestly say she kind of got me upset a little bit. Like I didn't do anything at all. I don't understand why you're attacking me," Lashonda said.
While her dad sees how race plays a role in police-community relations, Lashonda said she doesn't see color herself when it comes to her job.
"Race is not something that I really play into. It's not that I don't care about it at all, but it's just that I feel like everyone's human and we do certain things because that's what your brain is telling you to do," she said. "It has nothing to do with the color of your skin or where you come from."
The SPD has been trying to recruit more officers of color — with only very modest success. The latest class of police recruits was more diverse, but Lashonda's father still voices doubts. He believes police departments hire people of color just to cover themselves.
"Sometimes they just put you in there, just to put you in there to say they got a black officer in the group. Not even if you're a good officer or not, just because you're black, so they don't get no grief about anything," Ricardo said.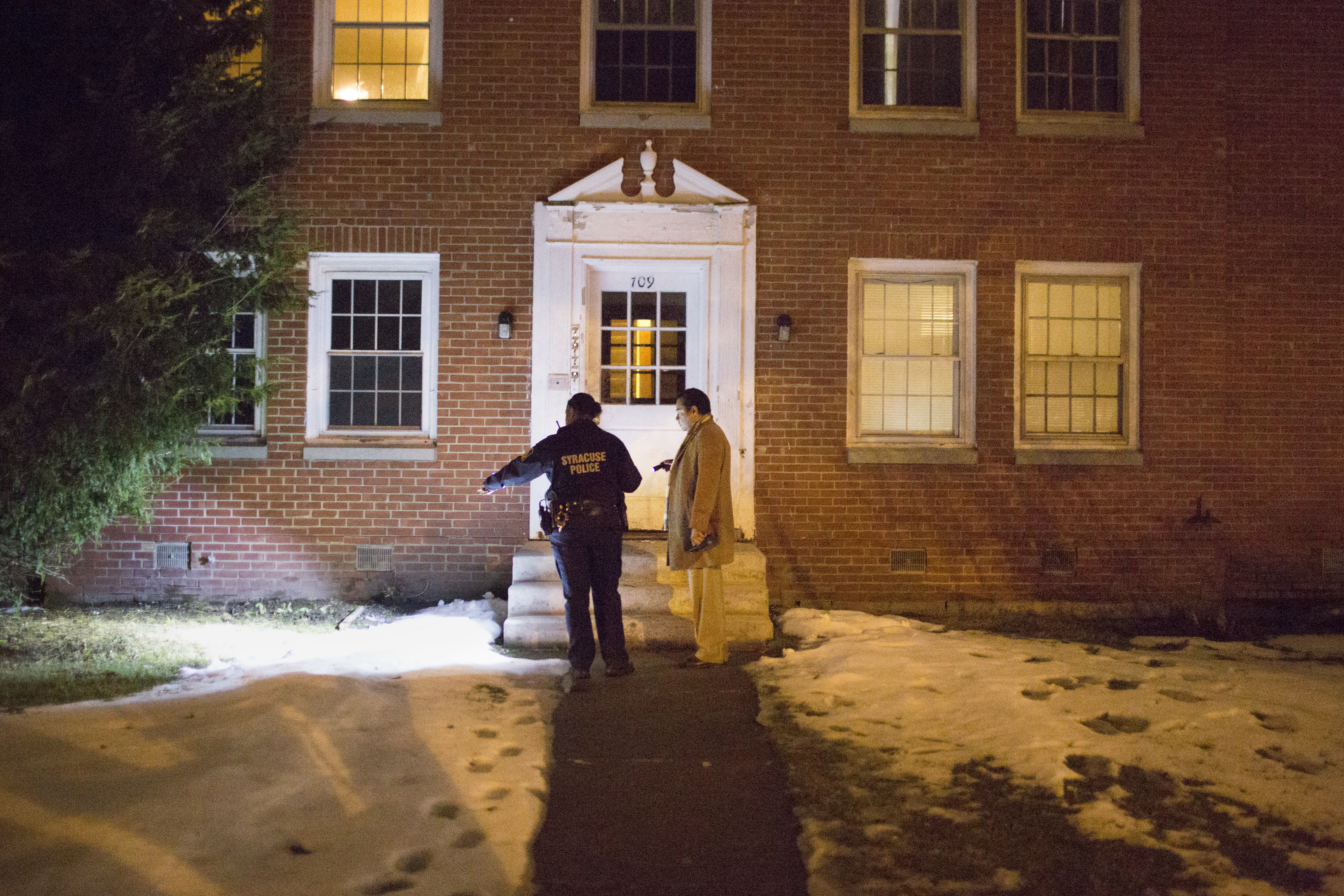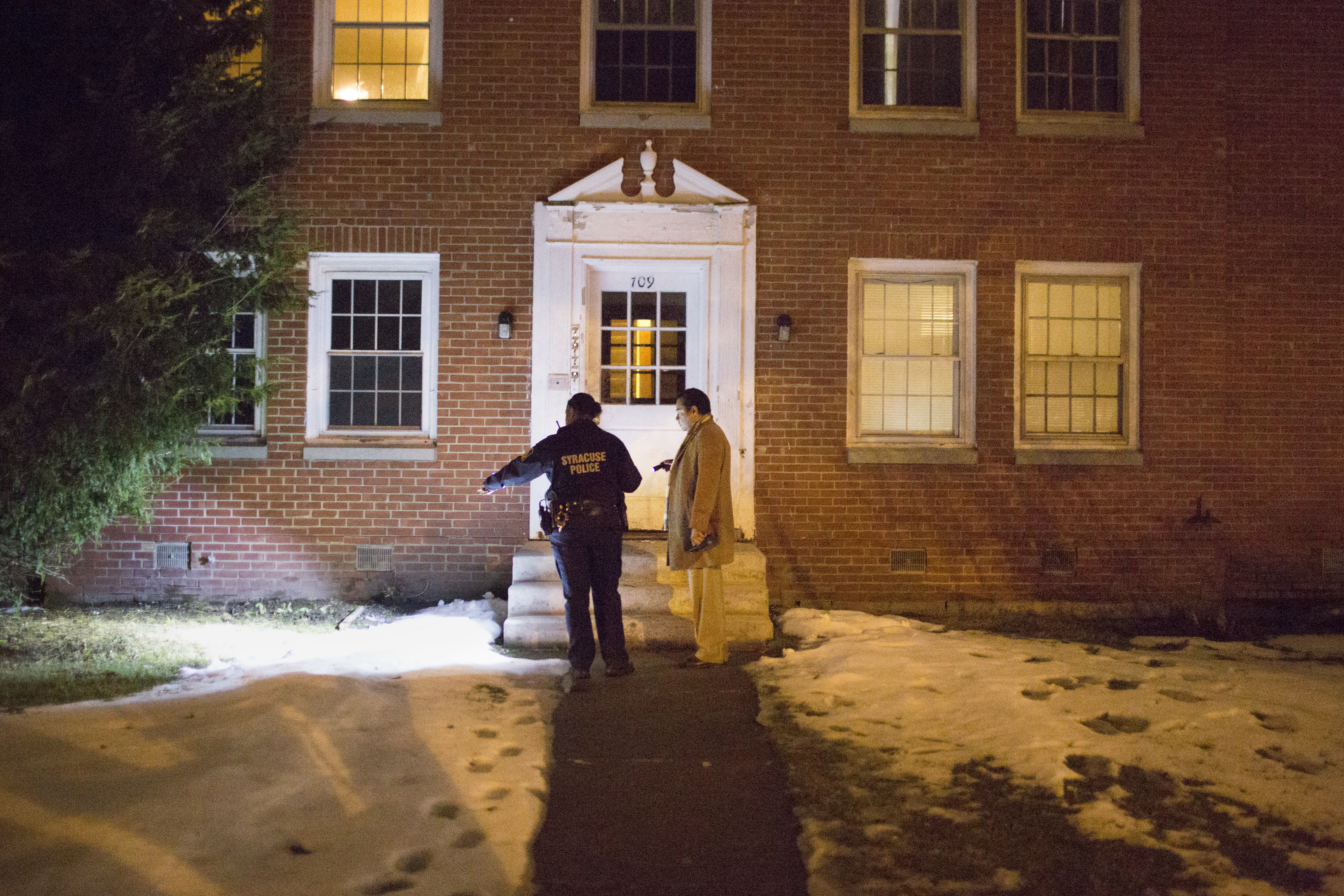 Officer Lashonda Russell, left, describes a robbery, which occurred earlier in the evening, to a detective March 24, 2017, in Syracuse.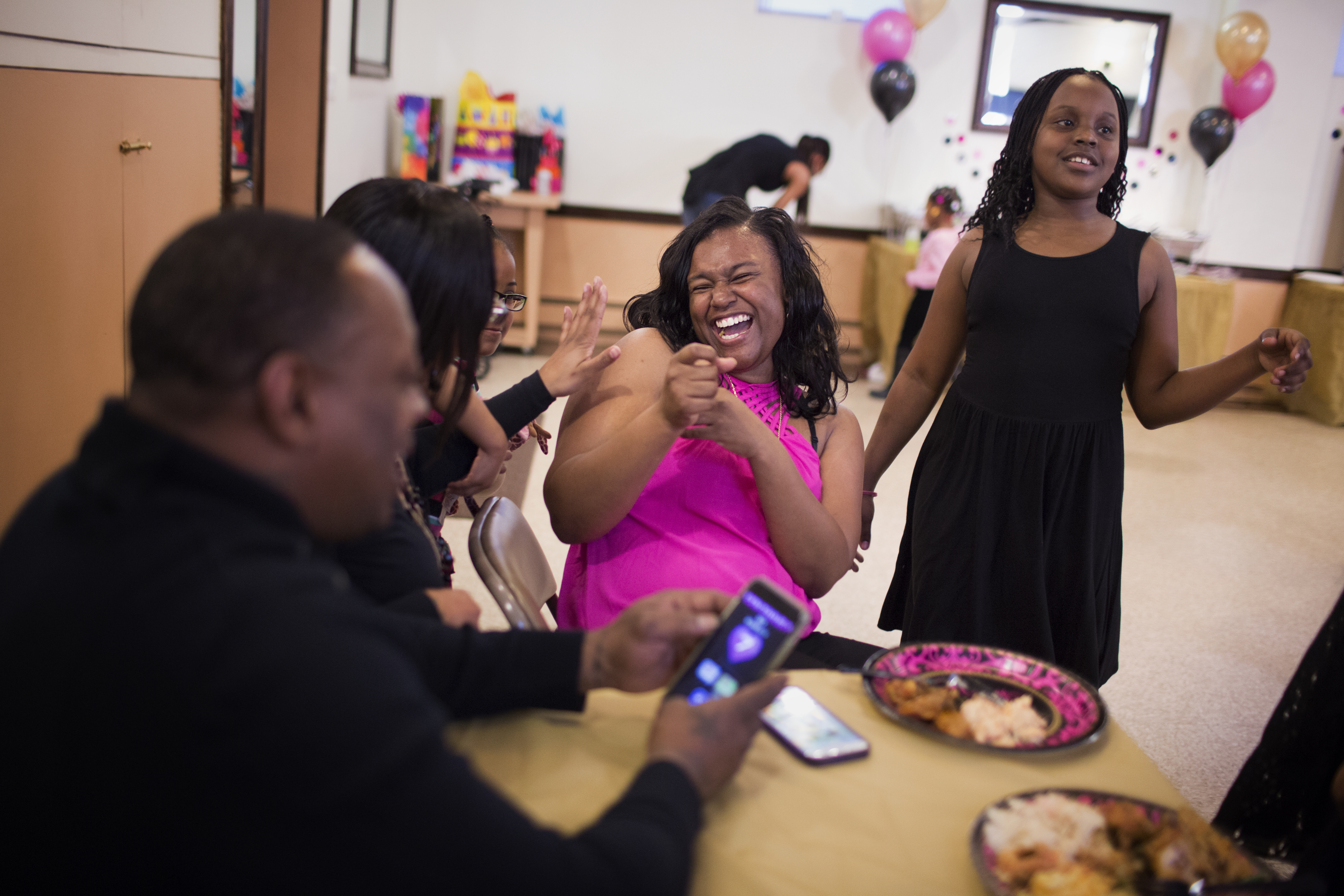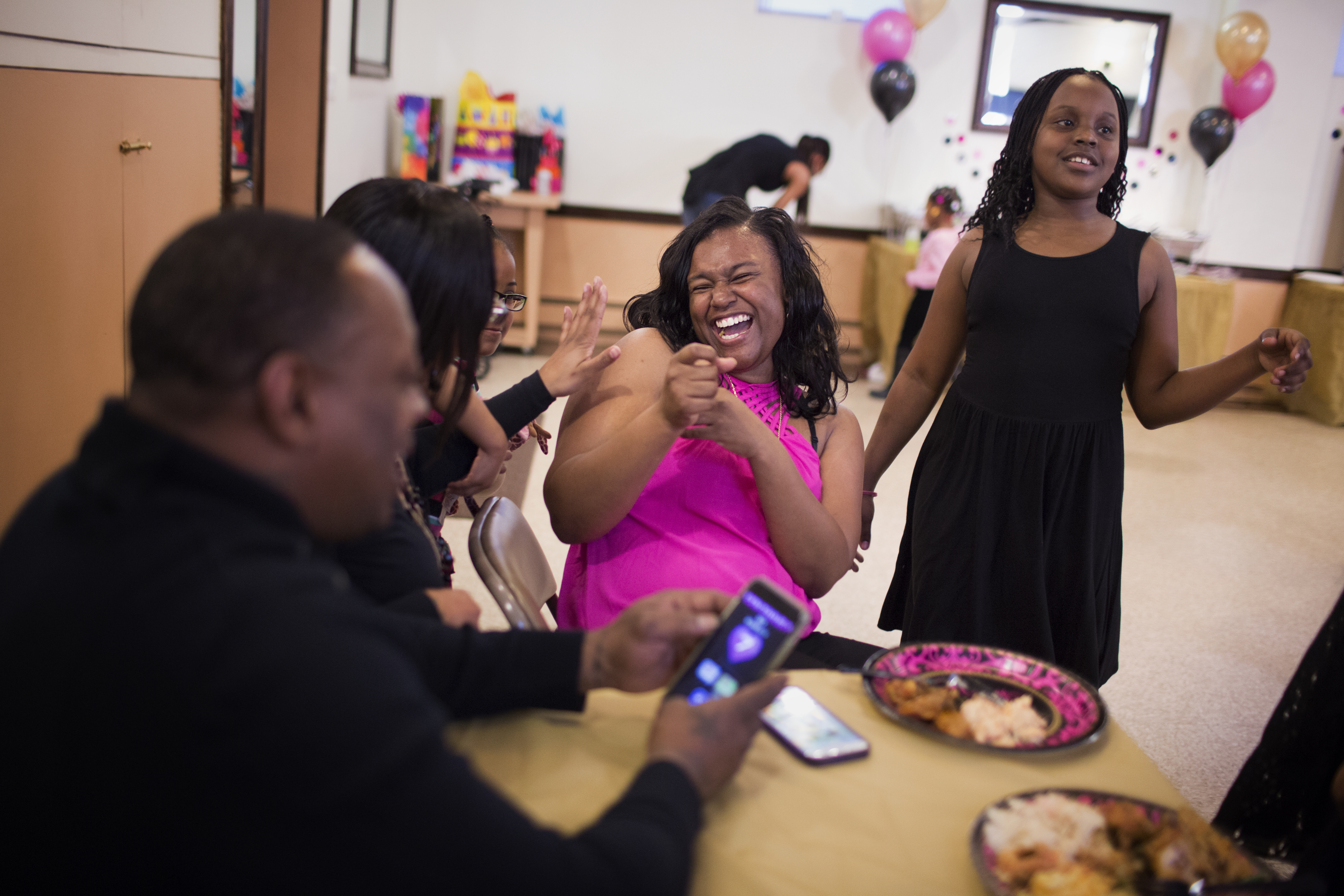 Russell jokes around with her sisters during a birthday party for her great grandmother held April 8, 2017, on Long Island.
Officer Lashonda Russell makes a phone call while her partner speaks to children who a victim of a robbery initially identified as suspects. Russell was calling their alibi. As it turns out, the children were not involved in the robbery. Russell hadn't yet been called to a situation like this,, with several factors at play. She said she was immediately skeptical that the children were guilty because they appeared younger than the man's original description. Their demeanor and the alibi, which was the mother of their friend they had been visiting, confirmed that they couldn't be the suspects.
The rookie: Will she change?
Now that she's on the force, Ricardo fears Lashonda will change and eventually bond with other cops behind the "blue wall," where officers cover for one another and may conceal wrong-doing.
"I'm not saying she's a bad person or that she's going to want to be a corrupt cop, but when you're in that position sometimes the rookie cop just wants to keep his mouth shut and don't tell on nobody at all," Ricardo said.
Lashonda is determined that won't be the case.
"I'm not going to change. Some people are influenced by the people that are around them. But I feel like I influence people around me."
Ricardo said he's already seen some slight changes in her, though. He said Lashonda now operates on a very strict schedule, though Lashonda said she's always been that way.
Her mom defends her, saying that's just the way she was trained at the academy. Lichele sometimes has to bring her back down to earth — like the time Lashonda rousted her little sister from bed.
"She came in waking up her little sister, like 'Hey, you got seven minutes because we got to be A, B, and X, Y, Z.' I understand that this is the way y'all work, but we don't do that in here," Lichele said.
But Lichele has more hope than worry.
She said she knows Lashonda will continue to make an imprint on the Syracuse community.
"I think with her personality and especially her being in the same area, after a while she's going to get to know these people and they're going to get to know her," she said. "So of course in the beginning they're going to be resistant. (But) once they get to know her, they'll actually be looking for her."


Lashonda's brother goes silent:
"He doesn't like police at all," mom says
In a twist, his own troubles are what inspired her to choose a law-enforcement career




photography by:
Kathleen Flynn
On her 25th birthday this spring, Syracuse Police Officer Lashonda Russell got a message from her younger brother, Jewuel Hanson. "Happy Birthday Toot," it read, using the nickname family members lovingly refer to her by. Excited he remembered her birthday, she messaged him right back, asking: "How's it going?"
He never replied. Thinking he probably read it and just forgot to answer, she called. But Jewuel never answered that, either.
"I just feel like he just fell off the face of the planet and it's not how I expected us to grow up," Lashonda says today, looking back on that April 15 exchange.
Before their younger sisters Princess and Rihanna were born, it was just the two of them.
Their mom, Lichele Hanson, recalls that they were inseparable.
"If one got into a fight, the other one was right with them. My son, he got into a lot of stuff and his sister was always trying to save him or he was trying to save his sister."
Yet now they haven't been speaking at all — the rookie cop for a half-year now and the brother whose own troubles with the law inspired her.
"He doesn't really talk to her at all because she's a cop. He doesn't like police at all," their mom says.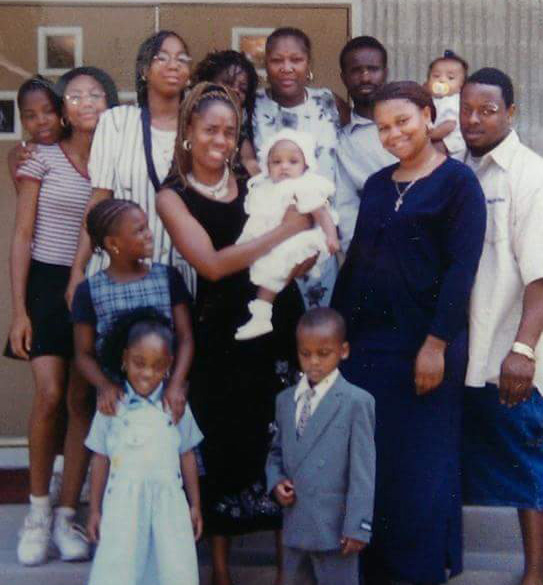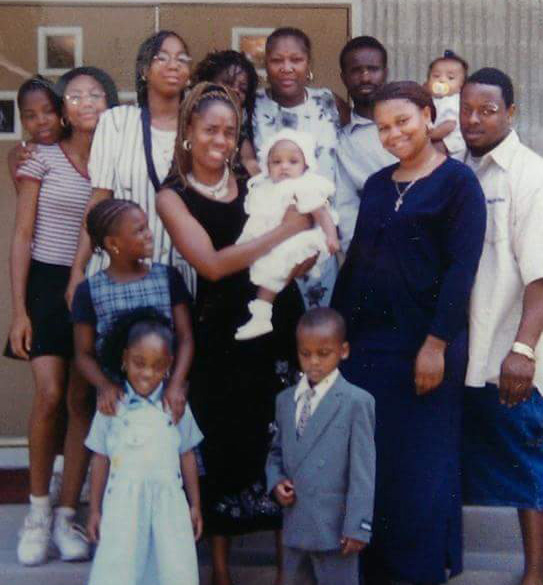 Lashonda Russell's family. | Provided Image
Losing Her Best Friend
When they were kids, Lashonda and her brother spent their days playing outside, riding dirt bikes or enjoying their frequent vacations to the family timeshare in Kissimmee, Florida. Jewuel was her best friend until he started getting into trouble when he was 13 years old.
It was Halloween, and her brother and a couple of friends between the ages of 17 and 21 were arrested when they were pulled over in a car filled with drugs, guns, and counterfeit money. Jewuel's friends put all the blame on him; they figured since he was only 13 he would draw a lesser charge, Lashonda said.
"I was actually really down about it," Lashonda said. "I felt like I lost my best friend and I still complain about it now 'til this day."
Yielding to the arguments of lawyers hired by Jewuel's parents, a judge ordered him to spend two years at a boys' home — the Timothy Hill Children's Ranch, a transitional home in Riverhead, New York.
Lashonda jumped in, asking the director if she could visit and talk to some of the boys there.
"I just wanted to let them know that they have a second chance at life. This isn't the end of the road because they could be in prison or behind bars in jail serving real time."
Some listened, some didn't. One who didn't was her own brother.
"Some people said 'Thank you' and stuff and other kids didn't want to hear it. They just wanted to go back to their room. My brother was one that wanted to go back to his room. He didn't want to hear it."
Jewuel's run-ins with the law had spurred his dislike for police.
"He felt like they were targeting him because he was black, but that wasn't the case and I tried to explain to him over and over again that you're only drawing attention to yourself," Lashonda said.
Her brother would spend several years under the supervision of a probation officer, prompting Lashonda's interest in the field. The officer would often visit their home, spending time talking with her brother and setting up a gameplan with him for productive activities he could get into, like volunteering.
Lashonda became enamored with the officer's role.
"I saw where he was taking my brother just by speaking and I really liked that and I felt that he was a great help," she said. "I wanted to be like that. I really wanted to help, and then they got to wear plainclothes and a badge and a gun so I liked that."
After Lashonda lost a competition called Skills USA, which would have afforded her a full-tuition scholarship to beauty school to study cosmetology, her other passion, she enrolled as a criminal justice major at Morrisville State College.
Her plan was to become a probation officer.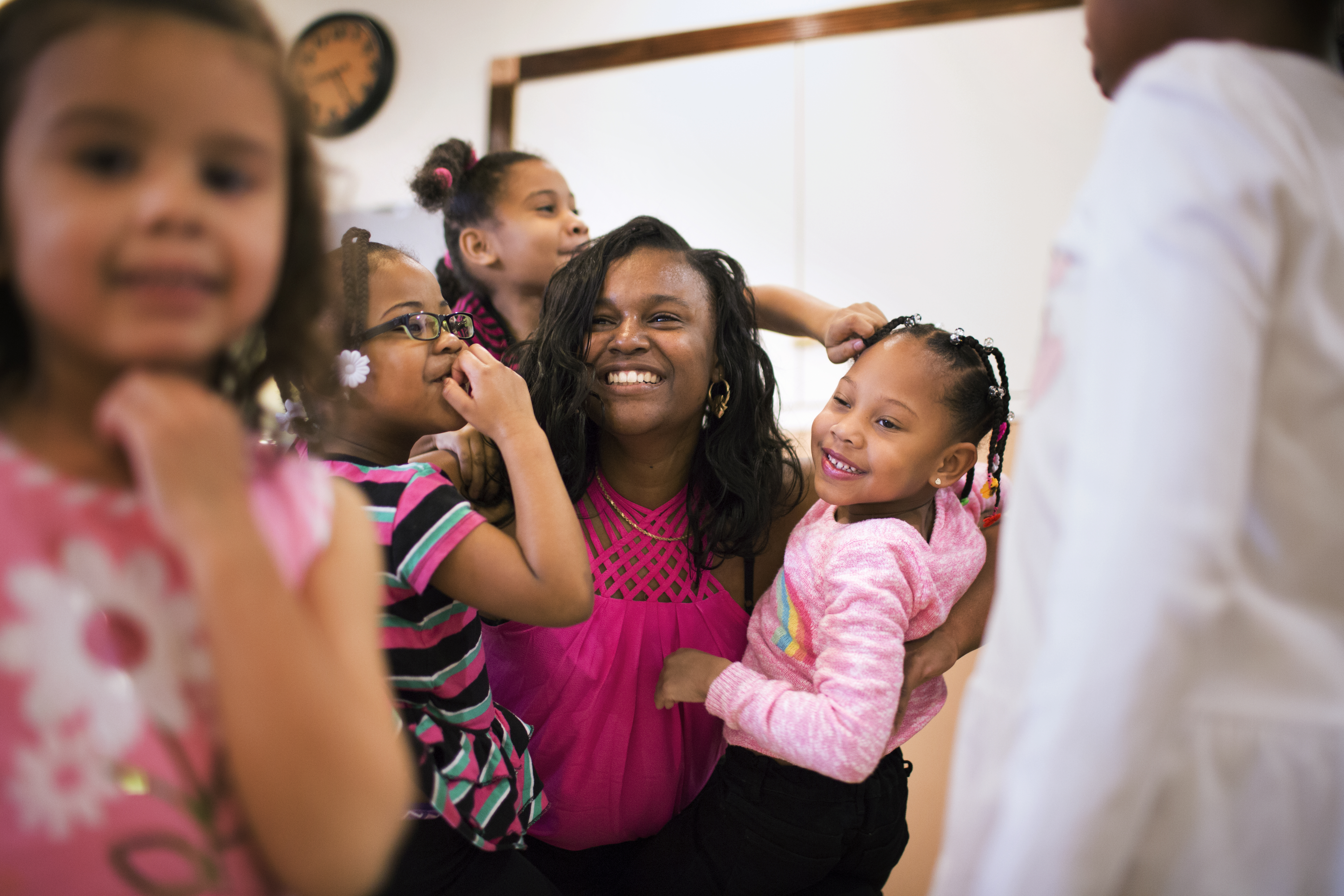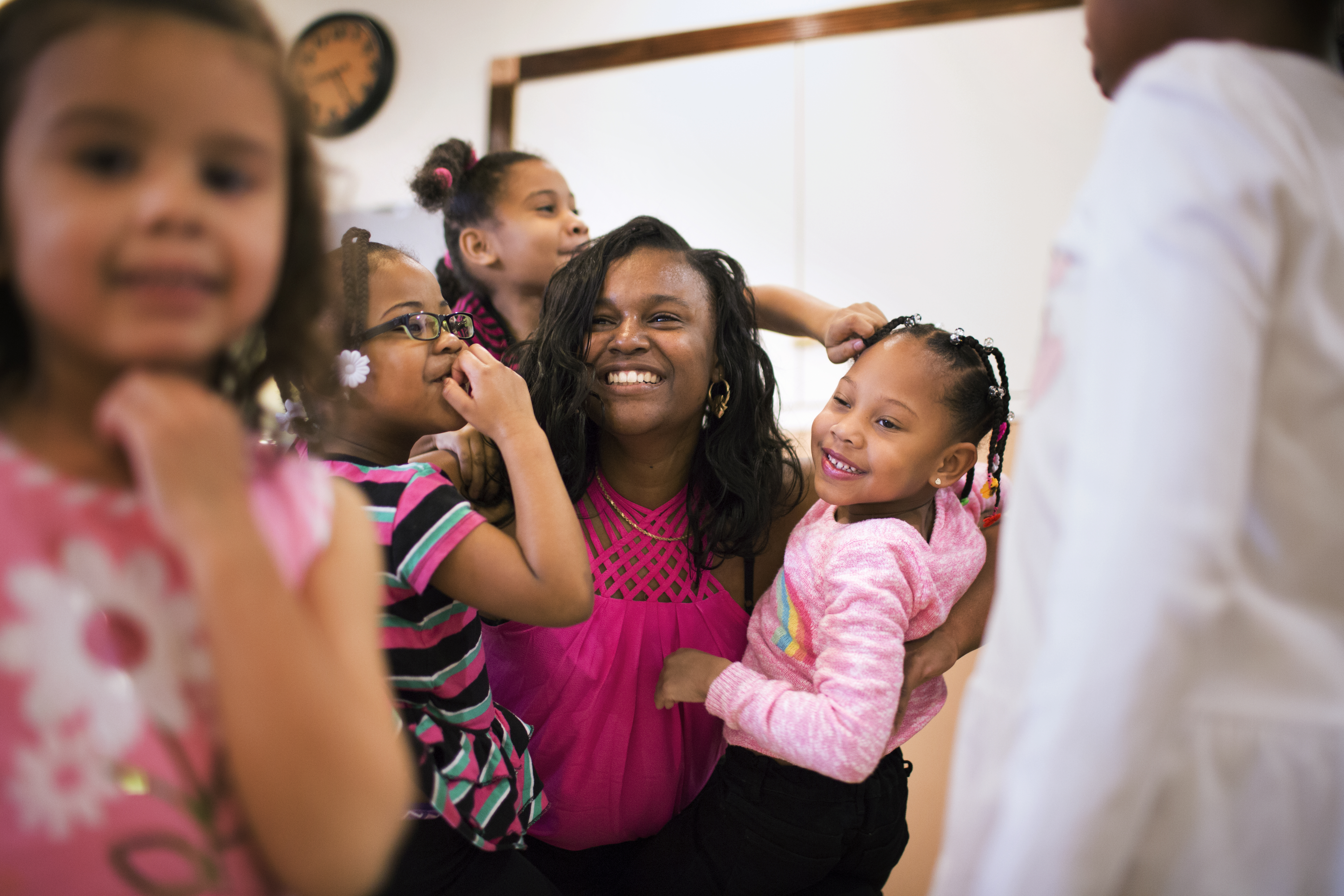 Lashonda Russell plays with her cousins during a birthday party for her great grandmother held April 8, 2017, in Long Island.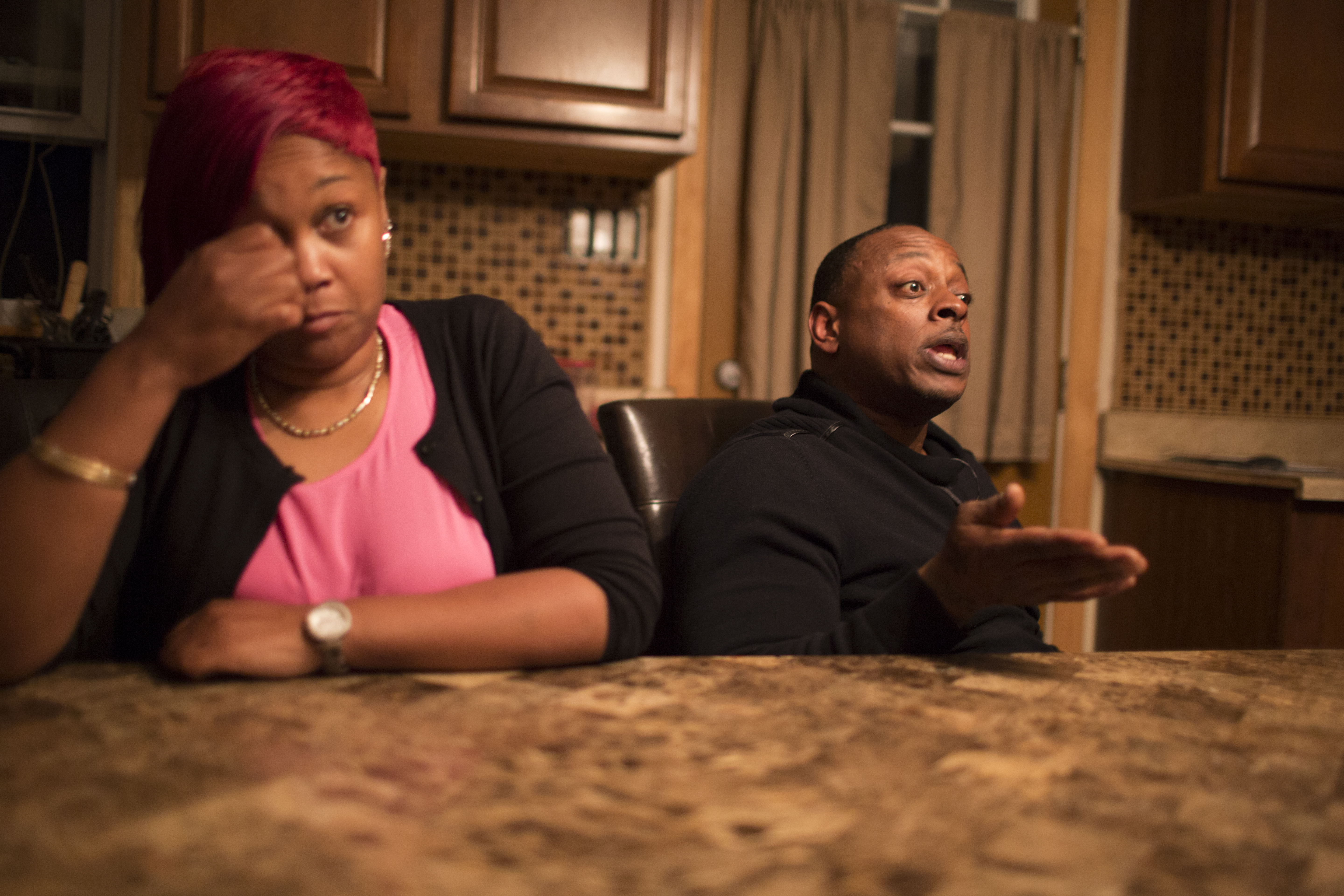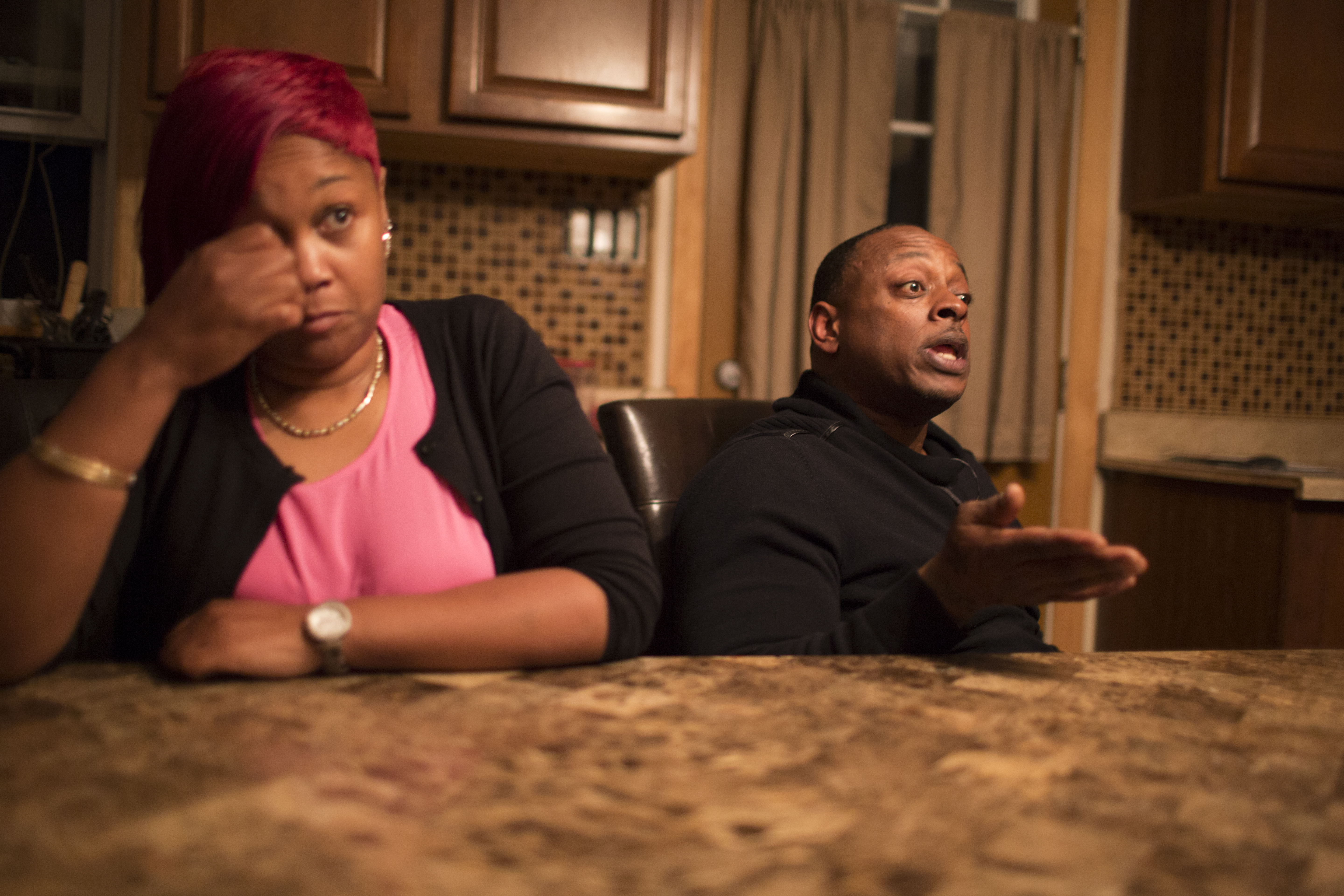 Lashonda Russell's parents, Michele Hanson and Ricardo Hanson, in their home in Long Island.
Starting Life at the SPD
During her last semester of college, Lashonda fulfilled a 600-hour internship at the Syracuse Police Department. There she asked Officer Dennis Burlingame if she could work with the probation department.
After a day, though, she realized that though she respects the field, it was not the job for her. She was taken aback by the mountains of paperwork.
"I had the impression that you're going to be with the people, doing home visits, talking with them, going on the internet, searching for jobs, that's the aspect I got from it, seeing my brother's probation officer help him out."
She found what she was looking for in policing, instead.
She went on ride-alongs, started working out with officers, and spoke to Burlingame about what the academy was like, where new officers spend months preparing to be cops. She recalls seeing officers dealing with an erratic woman who would not stop cursing and spitting at them. The officers never lost their cool, though, and Lashonda was impressed.
"They still talked to her as a person, told her that she's going to be OK. It was awesome," she recalls.
She was sworn into the police academy on March 7, 2016 — marking the start of the 26-week police academy training — and her 22-year-old brother was there for the ceremony.
"He supported me, but then he also made it known that (he) doesn't like the police. … " Still, he let her know: "You're my sister, I'm proud of you."
Though he sported an angry face the entire time and said he couldn't believe he was there, Lashonda appreciated his support and presence.
She started patrolling on her own on Nov. 22, 2016, and for Christmas, she gave Jewuel a Syracuse police shirt. To her surprise, he accepted it and said he would frame it.
Moving on: "You Can't Force It"
Things seemed to be looking up. Lashonda had hopes of mending the broken relationship, but after Christmas, Jewuel got into a physical scrap with their father, Ricardo Hanson. After that incident, he started avoiding their parents, Lashonda, and the rest of the family.
And as Jewuel has withdrawn, they've all lost touch with his almost 2-year-old daughter as well.
He's had other troubles, too, in the last year. He crashed his car, and at the hospital he lost his cool with the staff checking him out.
"We've tried so many times to get him to find help and he was on medication but that was when he was younger and he didn't want to take it anymore. So you know you can't force him," Lashonda said.
Lashonda's mother hopes that one day Jewuel's relationships with the family will get better.
"Sometimes the streets get ahold of people and they just go that way and they just don't come back and I'm praying that one day he does get it right, but until then we just got to leave it like this," Lichele said.
And for now, Lashonda is done trying.
"At this point if he comes to me and reaches out to me, then I'll be there to support him 100 percent," she said. "But until then, I'm not reaching out to him, not to sound stubborn or like I'm better than him or anything like that, but I'm not going to hurt myself further trying to be there for him."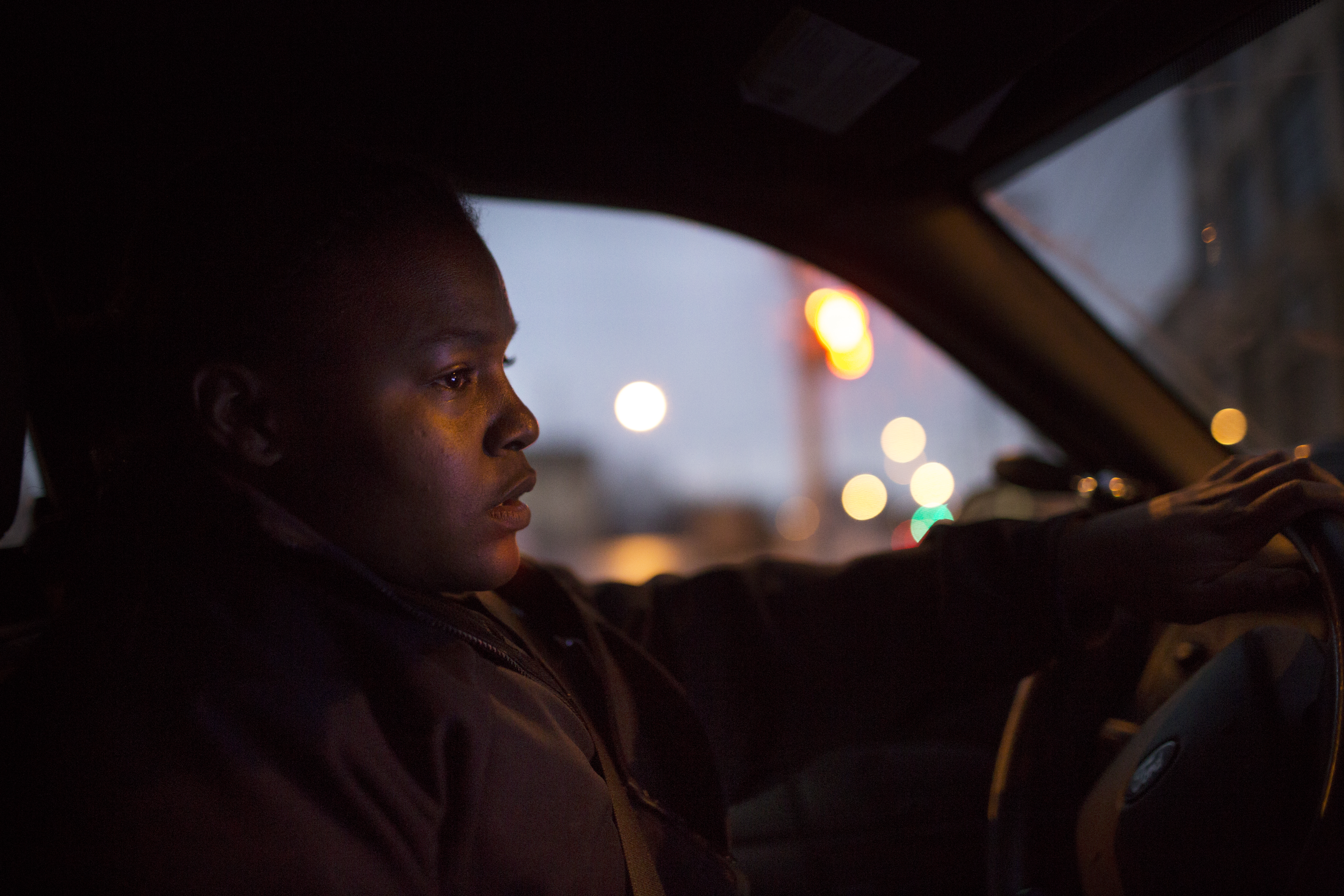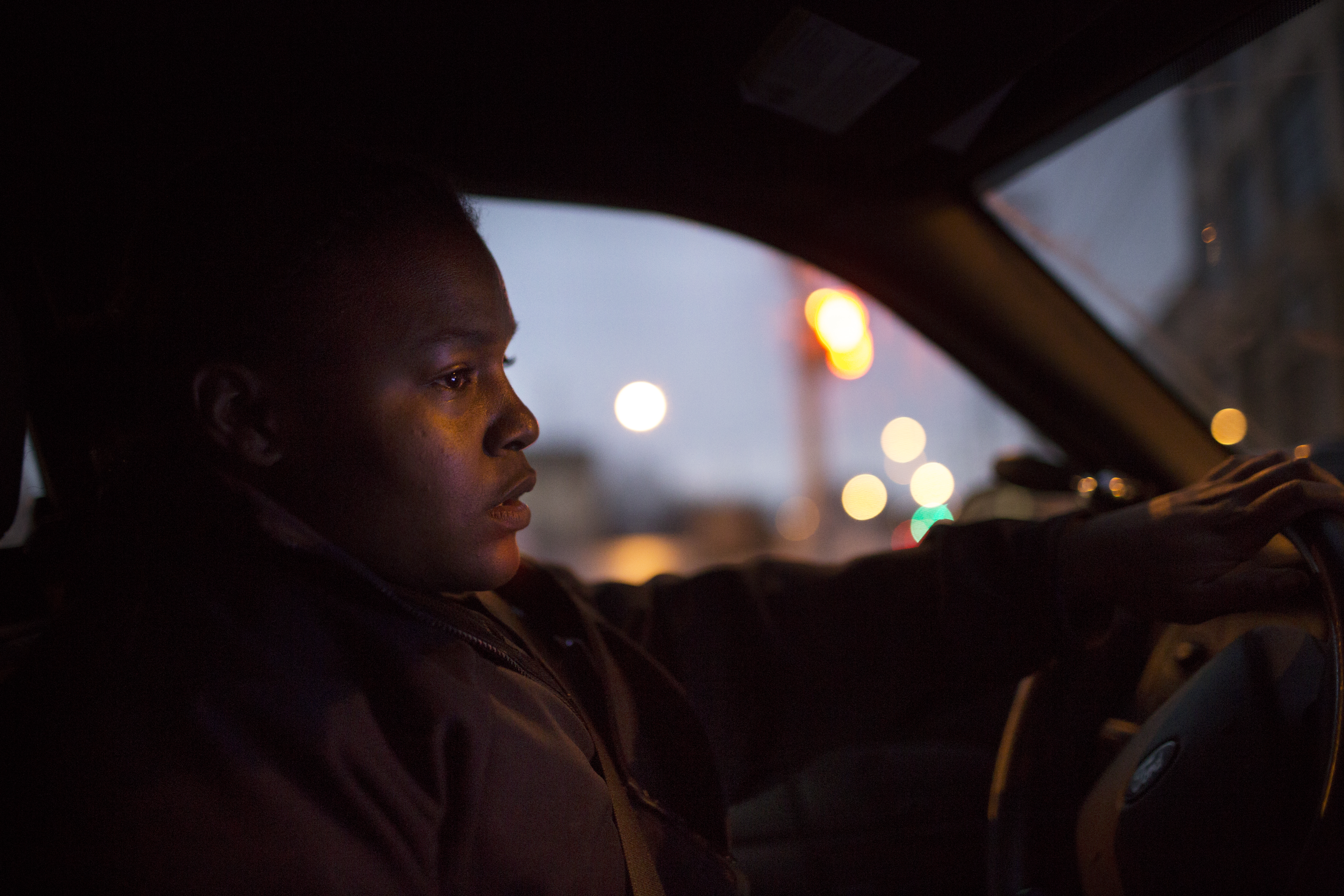 Officer Russell reflects on her career choice: No doubts, "not once"
As a new police officer with the Syracuse Police Department, I am still growing and learning new things every day. Even if it is from the civilians, to the rules and regulations or the penal law. I take each day with safety and precaution, so I can be thankful I am returning home each night. I enjoy my life and the career path I am on. Not once have I questioned myself as to "Why I am doing this job?" I can not say going into the job I knew everything a police officer does or dealt with but the expectations have not been a shock. The experience so far has been great and I am excited for the next 19 years to come.